DISCOVER THE
Luxury OF LA VALENCIA
An Iconic California Destination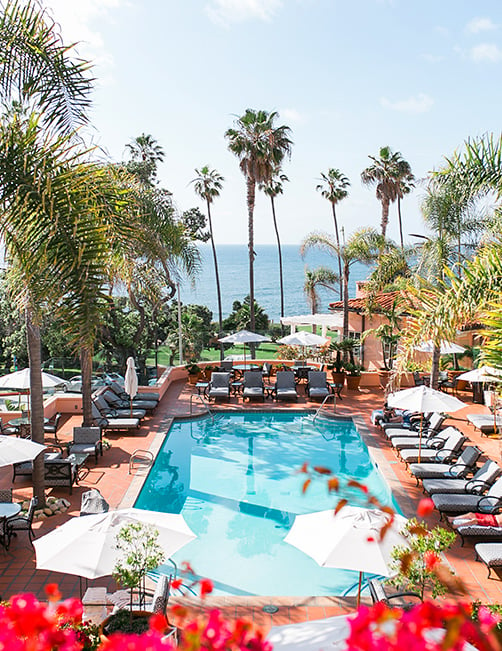 Discover the luxury of La Valencia Hotel, an unforgettable destination that has welcomed guests for more than 90 years. With her signature pink exterior and Spanish-tiled tower, the elegant "Pink Lady" remains a renowned landmark on La Jolla's distinctive Prospect Street, commanding the village bluffs with panoramic views of the Pacific coastline and beautiful La Jolla Cove.
AMENITIES
Valet Laundry & Dry Cleaning
Pet Friendly Rooms & Dining Outlets
Flexible Meeting & Event Space
Les Clefs d'Or Concierge Services
Transportation Arrangements
Designated a San Diego Historic Landmark in 1987, La Valencia Hotel has long been known for its coastal hospitality. We've welcomed an assortment of guests, including the Hollywood elite, for over 90 years, and we hope to welcome you next.
Fresh Coastal Cuisine
Soak up the ocean views and join us daily for breakfast, lunch, dinner, and weekend brunch at the Mediterranean Room.
BUILD YOUR PERFECT GETAWAY